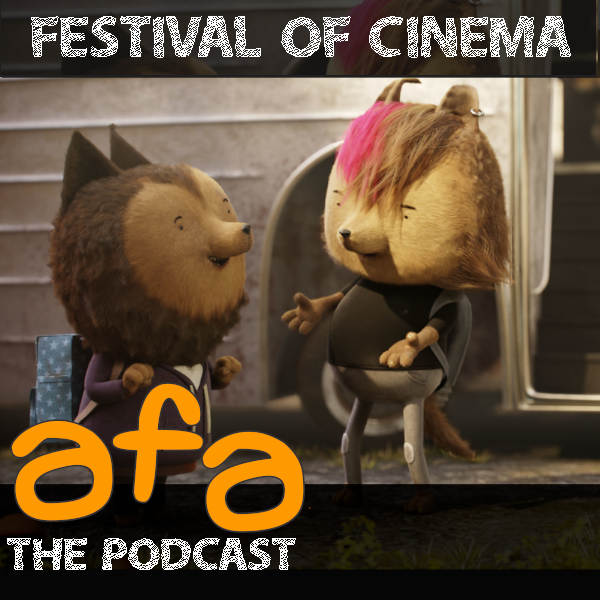 Welcome back to The AFA Podcast, where in this special bonus episode Rachael and Yvonne are here to talk some festival chat. First up Yvonne has some news to share about the Animation Nights New York Best Of Fest.
After that, they share their thoughts on the films of A Night Of Animation, that took place as part of this year's Festival Of Cinema New York, Drive-In Event this October. Although they were not able to be there in person, they were able to enjoy the films remotely, and share their thoughts on these two animated shorts and one feature.
SHOW NOTES
Mosley (ANIMATED FEATURE)
Dir. Kirby Atkins, Canada, 97 min. NEW YORK PREMIERE
Co-Directed by Huang Jun
MOSLEY follows a species of creatures known as "thoriphants" who rebel against their life of servitude and embark on a treacherous journey to find the fabled city of Uprights. Starring the voices of Lucy Lawless, John Rhys-Davies, Rhys Darby and Temuera Morrison.
BRILLIANT (ANIMATED SHORT)
Dir. Sean Pointing, Australia, 2 min.
An origin story of sorts, this film shows a young boy's discovery of incredible and dangerous superpowers. But to be truly brilliant, he'll have to accept himself first
TOBI AND THE TURBOBUS (ANIMATED SHORT)
 
Dir. Verena Fels and Marc Angele, Germany, 7 min. QUEENS PREMIERE
 
You fly with no seat! That's the rule in the Turbobus. To get one is a hard day job for a young wolf on his turbo-journey to find real friendship.